Measuring in at just under five metres, this stunning entertainment unit from Nyome Blanchard, Blanches Bay Build, was made from 5 x 900mm flatpack laundry top cabinets clad in beautiful Porta timber dowel.
"We were determined to find a way to have a custom wall-to-wall look within our budget," says Nyome. "We wanted them to be taller than a standard TV unit to give them more visual weight in such a long space, but we also wanted the unit to be quite narrow so it didn't impede on usable space in the lounge room."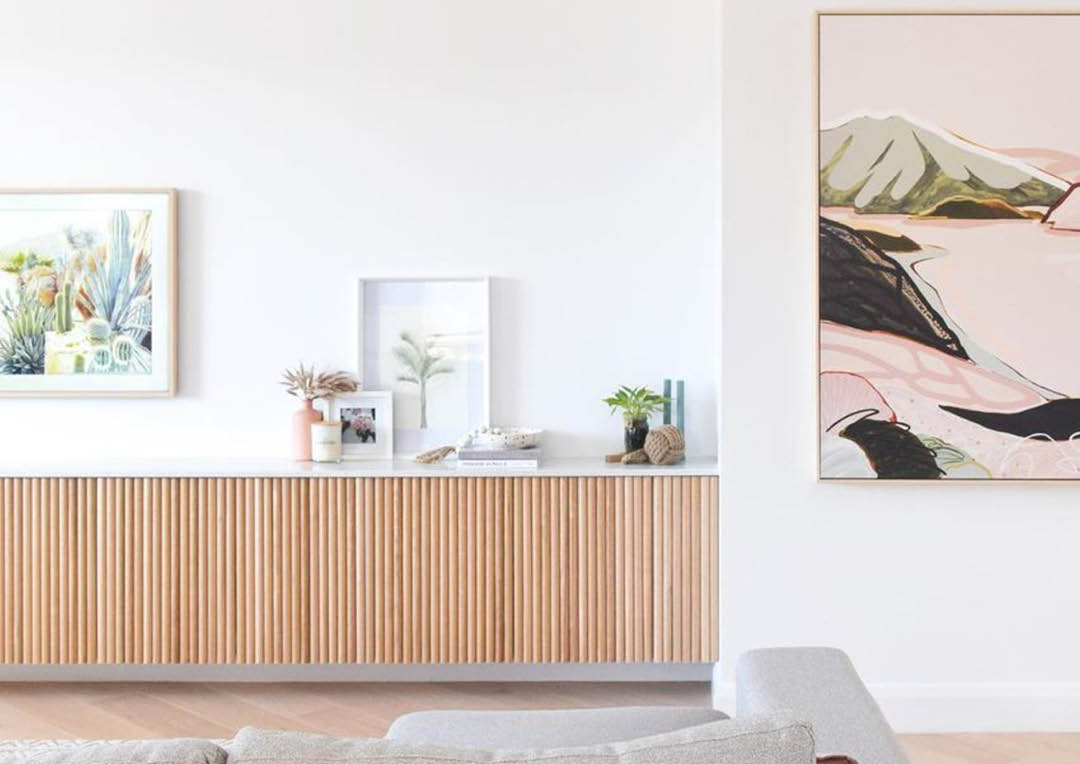 Create your own entertainment unit using these step-by-step instructions from Nyome:
Step 1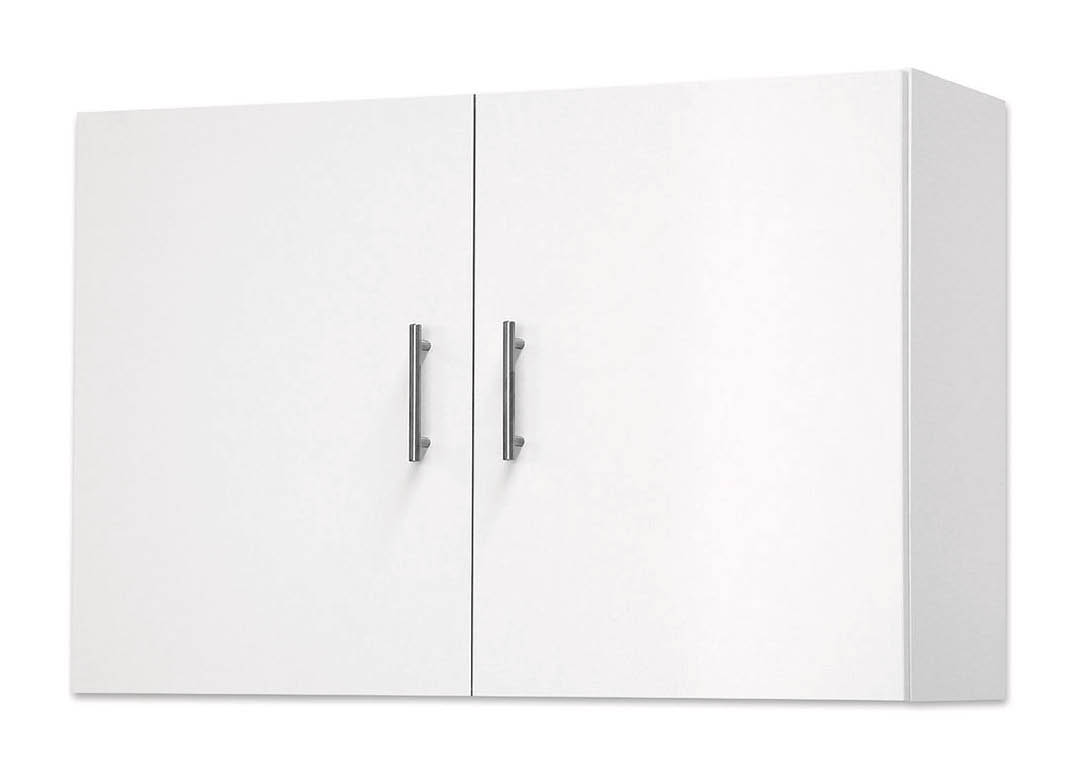 Purchase a flat pack cabinet with doors. Nyome chose 5 x 900mm white 2 door cabinets (300mm deep by 595mm tall) from Bunnings as they suited her space perfectly.
Step 2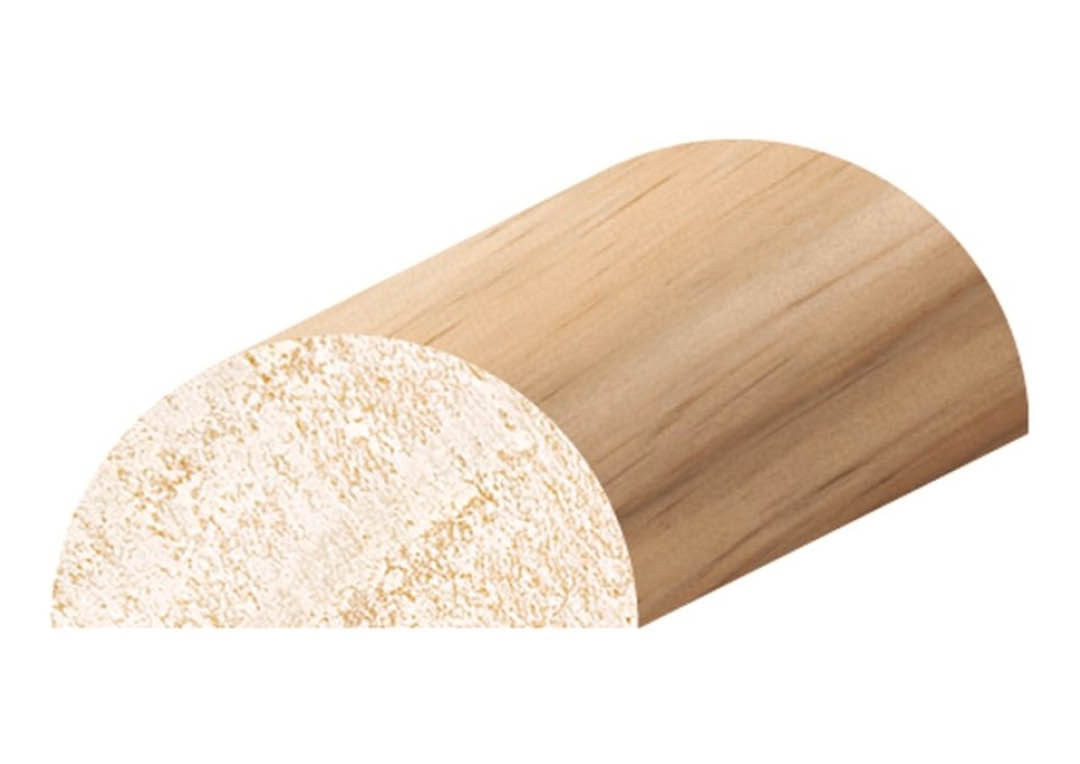 Purchase enough lengths of Porta 30 x 12mm Half Round Dowels to clad your cabinet doors.
Nyome selected dowel in Tasmanian Oak in lengths of 2.4m. Each length of dowel was cut into four 600mm pieces (using a template to ensure all pieces were the same). This length also provided a slight drop edge at the bottom.
"The 450mm wide doors fit 15 dowels perfectly with zero wastage!" explains Nyome.
Step 3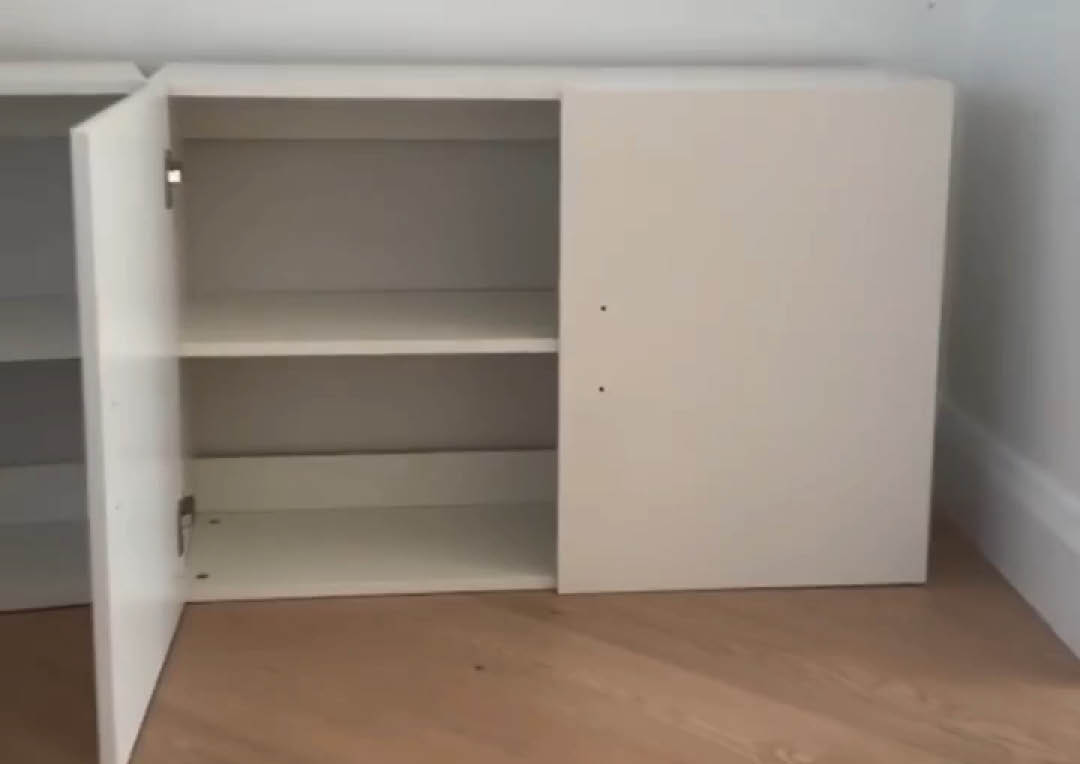 Assemble and mount the unit. "As we have tall skirtings, we were able to use them as a ledge to assist in mounting the units so they were all level," says Nyome.
Step 4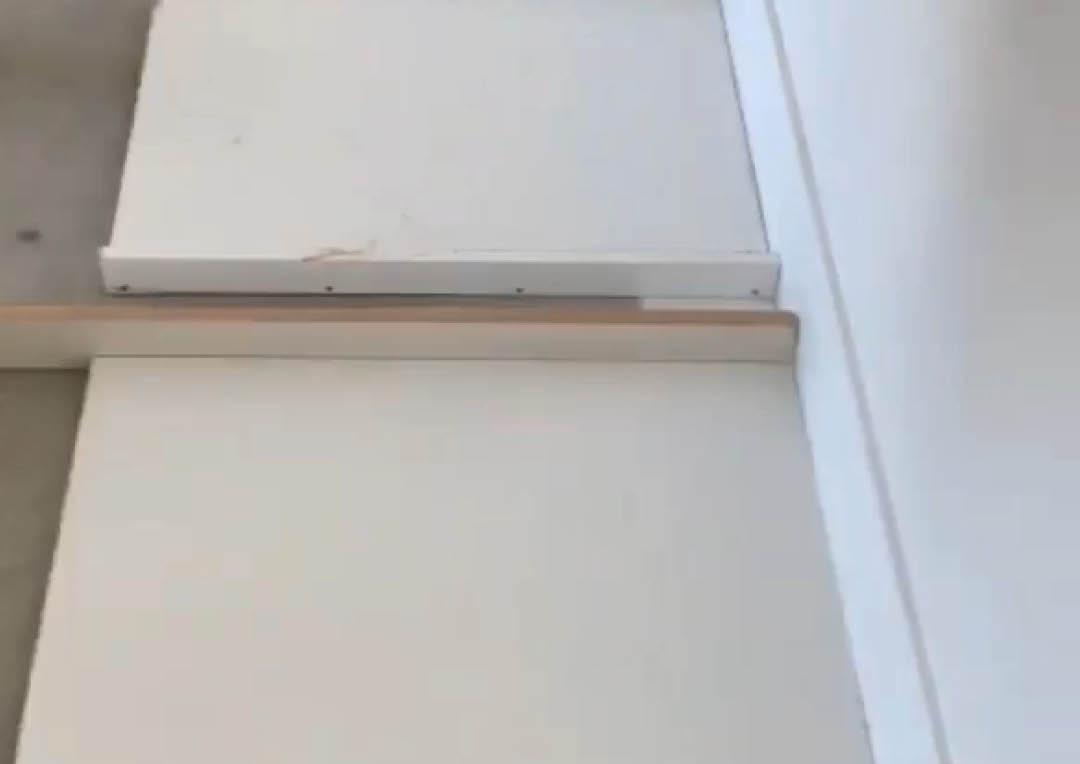 Create a template that fits a cabinet door snuggly inside (Nyome used MDF that she already had to create the template).
"The template needs to be tall enough on the sides to keep the dowels wedged in place while the glue dries," explains Nyome. "This is the key to ensuring all the dowels dry straight."
Step 5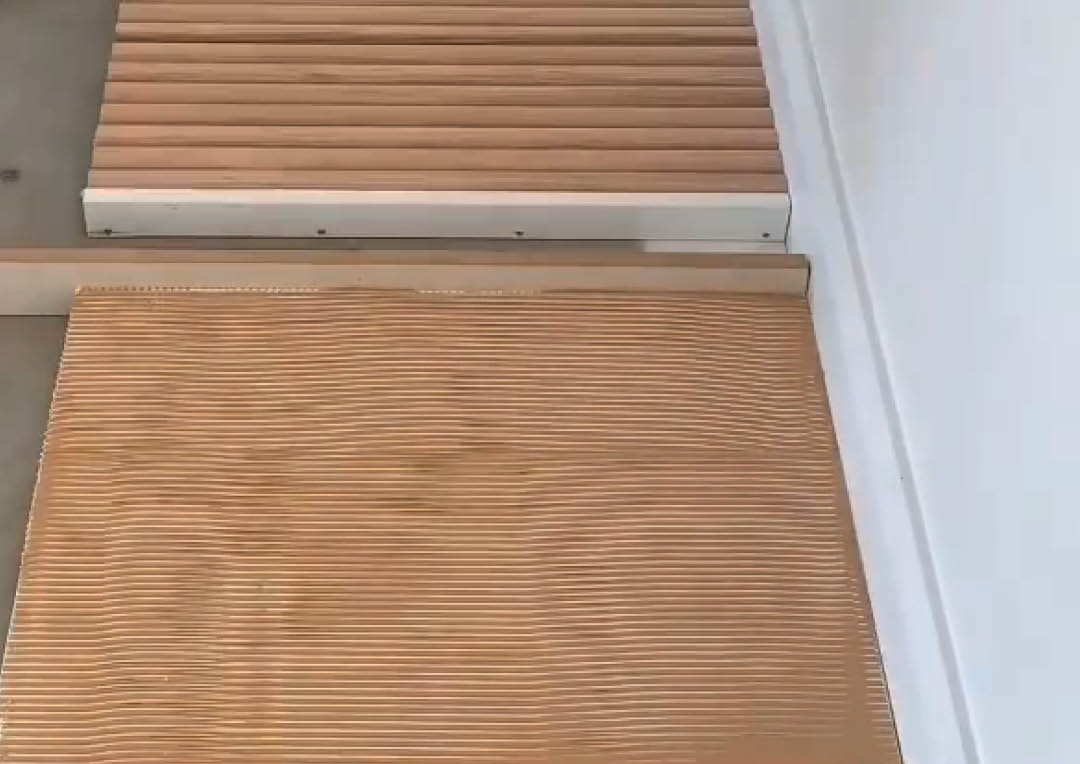 Cover the cabinet door in timber coloured glue. Nyome used leftover glue from laying floorboards.
"As timber shrinks and expands, the coloured glue makes any gaps in the dowels blend in," says Nyome.
Handy Hint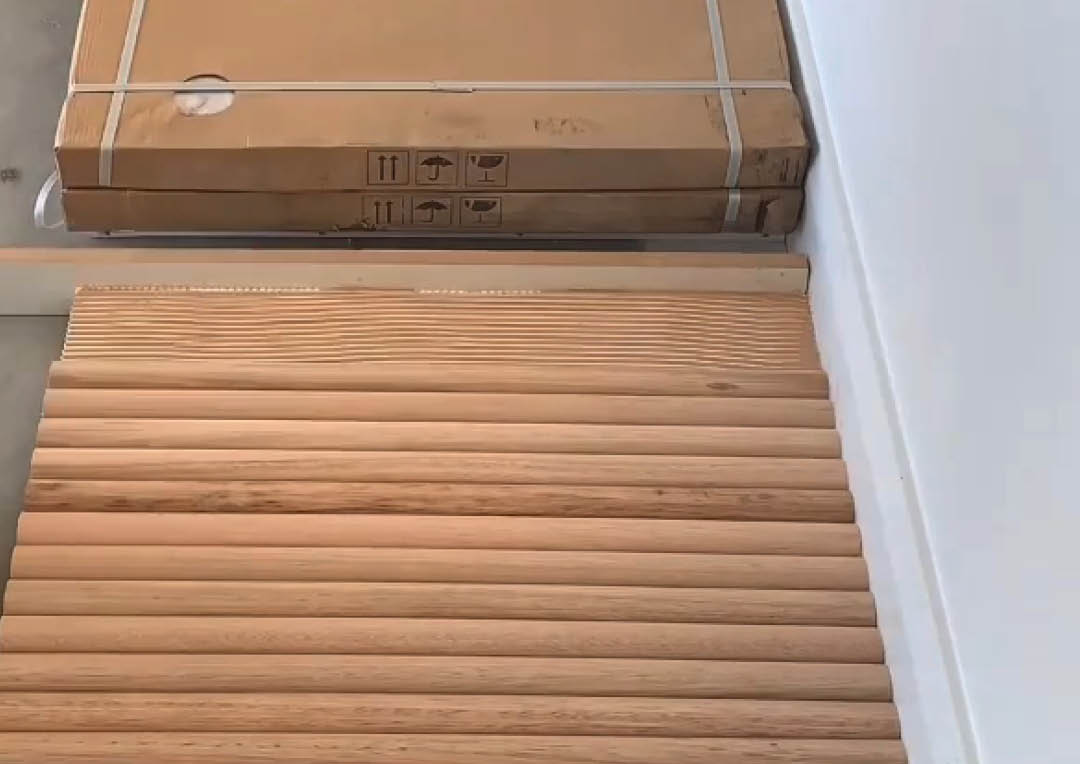 Weigh the dowels down for 24 hours as the glue dries. This will prevent movement. Nyome used packs of tiles.
Step 6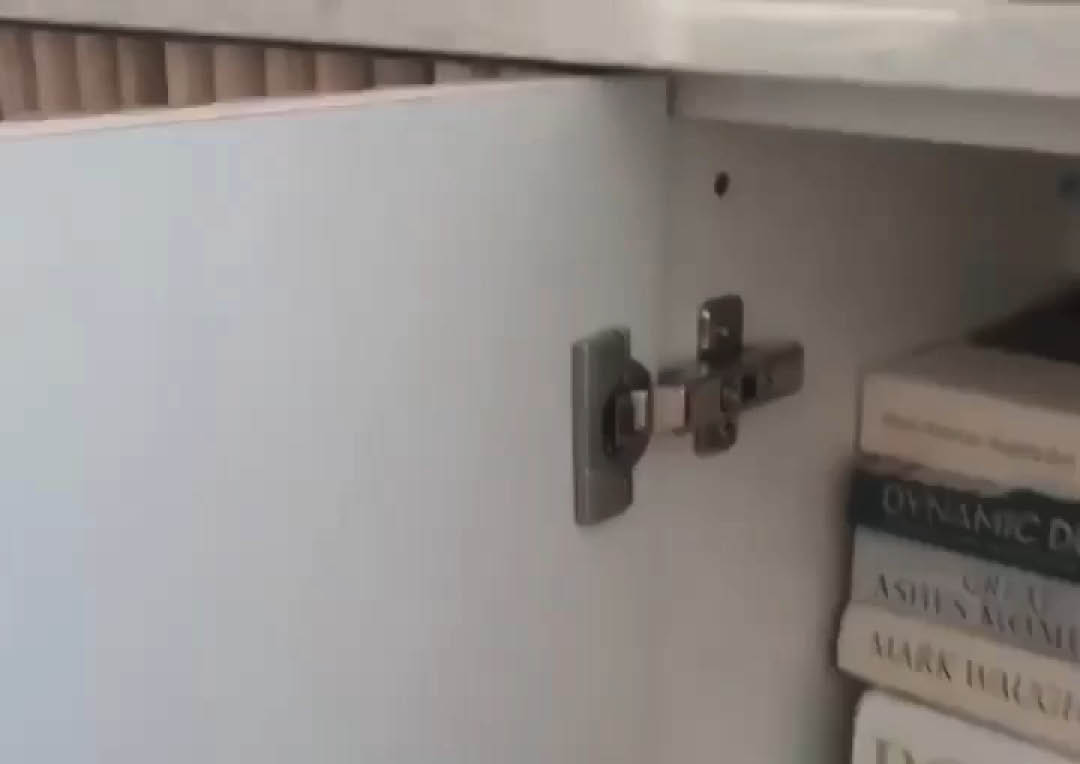 Attach the doors to your unit with the supplied hinges (or substitute with soft close, push-open, or wider opening options). "We haven't added handles but plan to add push-open mechanisms. In the meantime, we open the doors using the drop edge at the bottom. This is kind of awesome for us right now as it's childproofed for our one year old," explains Nyome.
Step 7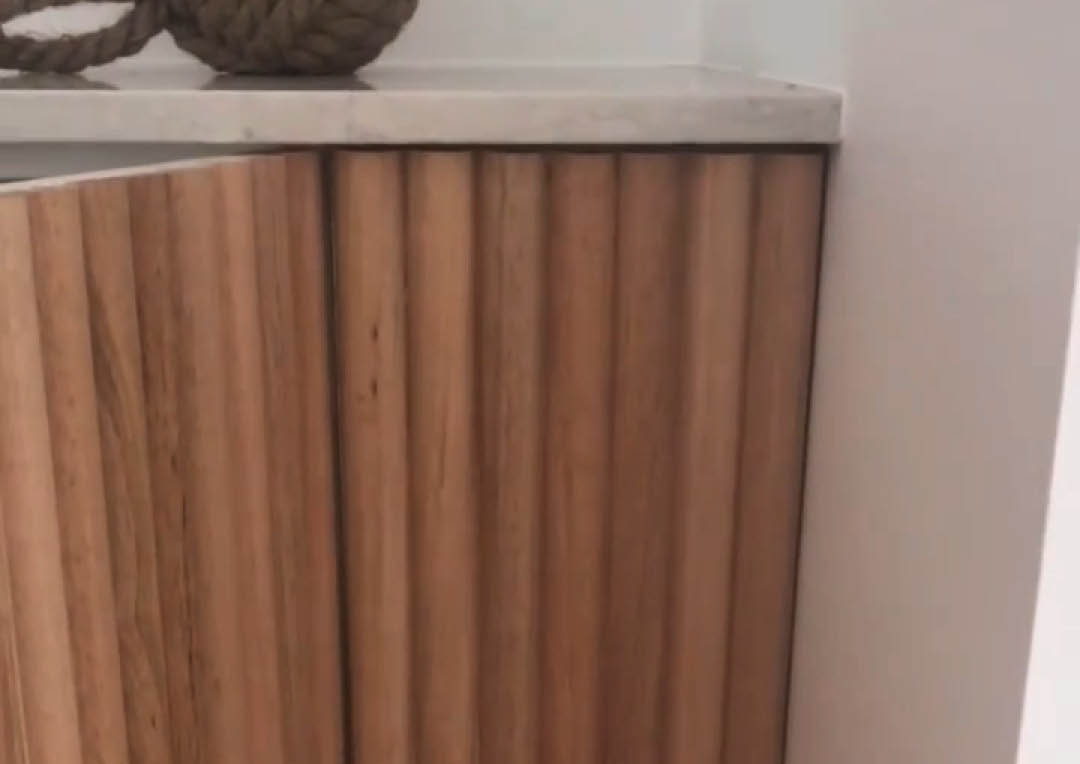 If your flat pack doesn't fit your space perfectly, Nyome recommends adding fixed panels on the ends for a custom look.
Step 8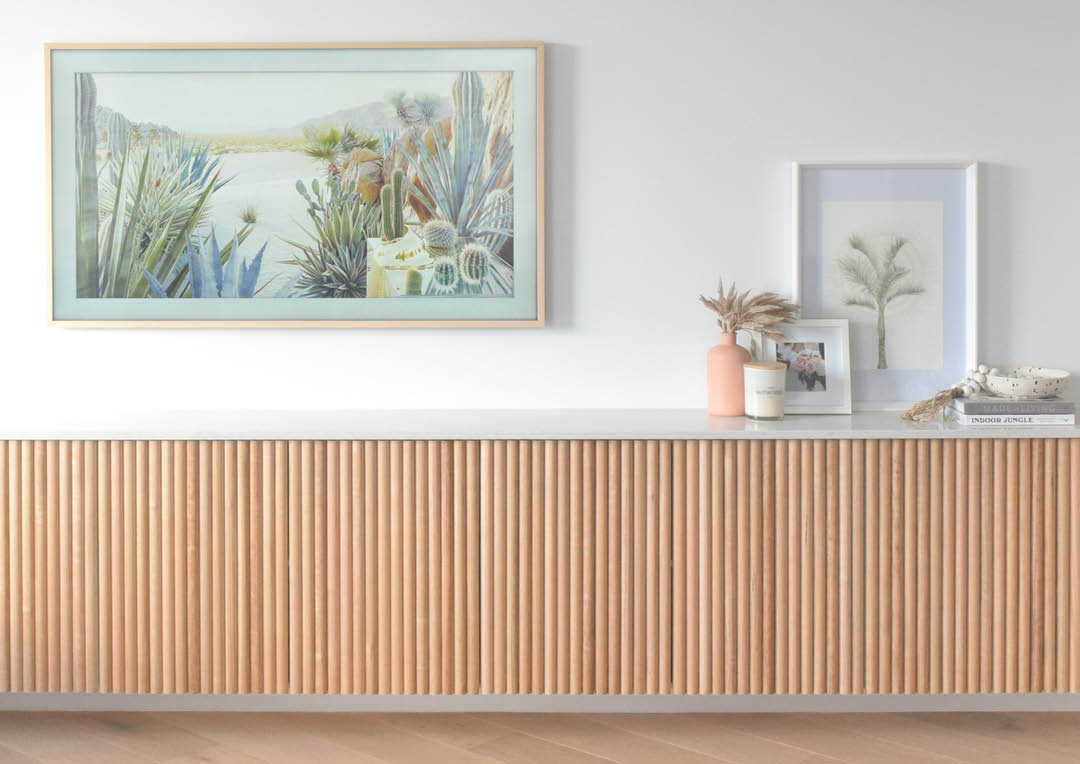 Top your DIY entertainment unit with a benchtop. Nyome selected stone from a local supplier.
Featured Project:
DIY: Nyome Blanchard, Blanches Bay Build
Product: Porta 30 x 12mm Half Round Dowel in Tasmanian Oak
Cabinets: Bunnings
Stone Benchtop: Hunter Valley Granite & Marble